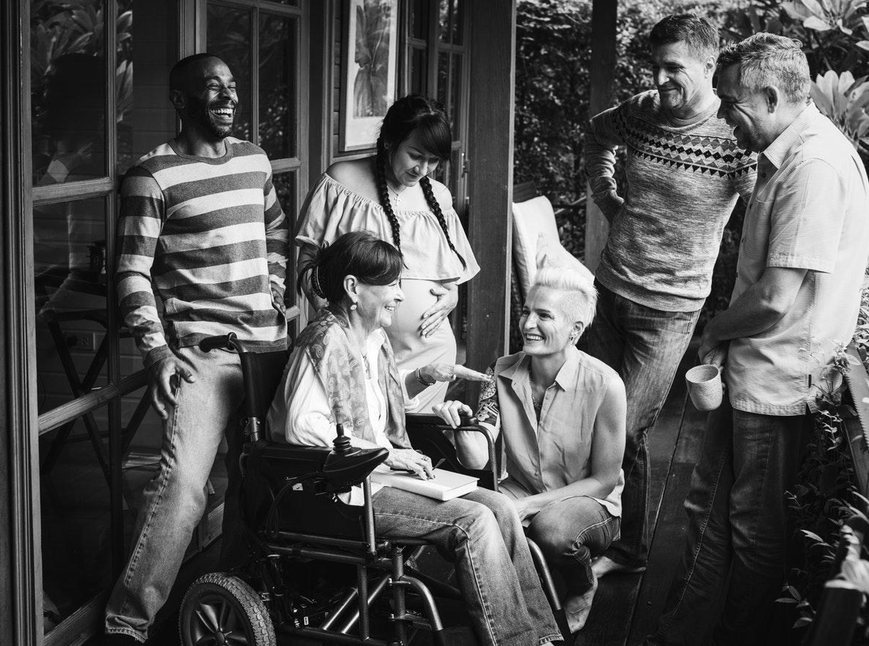 Life Insurance for People with Disabilities: What Are the Options?
by Martin Block
Don't assume you can't get a life insurance policy because you have a disability. It's true that a disability can make it harder to get approved for life insurance, and it may also cost more. However, even with these barriers, life insurance is worthwhile for people with disabilities.
Why Buy Life Insurance When You Have a Disability?
Life insurance is an invaluable resource when you have a family that depends on you. A life insurance policy can replace lost income, supplement SSDI survivors benefits, or pay for childcare after a parent dies. Even if you won't leave behind dependents, life insurance can pay for a funeral and burial after you pass.
Life Insurance Options for People with Disabilities
Not all disabilities affect life expectancy or increase your risk of health problems. If you have a disability and are in good health, you shouldn't have trouble getting life insurance, whether you're shopping for a term, permanent, or another type of policy.
Term life insurance

provides coverage for a set period of time. Term life insurance is popular among parents who want coverage while their kids are young.
Permanent life insurance

has no term limit. As long as you pay the premiums on time, this type of policy covers you for a lifetime and builds cash value that can be accessed as lump-sum payments or loans down the road.
Whole

and universal life insurance are types of permanent life insurance. While a whole life policy's premiums and coverage remain the same for the life of the policy, universal life insurance is flexible. It's also complicated, so consult with a financial professional before buying this type of coverage.
If your disability affects your health or lifespan, you may struggle getting approved for a longer-term policy or a whole life insurance policy. However, some people are able to get around this issue by getting life insurance through their employers. Often, group coverage requires little to no health screening for coverage.
If you keep getting declined based on the results of medical exams and questionnaires, consider a guaranteed issue policy. These whole life policies require no medical exam for coverage. Maximum death benefits are lower, but it's a good way to get coverage when your health status keeps you from other types of insurance.
There's one problem with whole life policies: Since the cash value is considered an asset, it could affect your eligibility for government benefits like SSI (not SSDI), SNAP, or Medicaid. If you rely on these programs, there's a better option.
The Benefits of Final Expense Insurance
Like guaranteed issue policies, final expense insurance provides a modest death benefit to cover medical bills and funeral expenses. Also known as burial insurance, these policies are easy to qualify for and a health condition won't exclude you, although it may mean higher premiums. And since they have a lower cash value than whole life policies, it's easier to stay under your state's Medicaid asset limits. While some companies offer final expense insurance, there are also companies like Lincoln Heritage that specialize in burial insurance.
What About Long-Term Care Insurance?
If you have Medicaid, you can receive nursing home care at no cost. However, if you have other health insurance or require a lower level of care, you'll have to pay out of pocket or use a long-term care insurance policy. A long-term care policy is a smart move if you expect to need custodial care someday, but not everyone can afford it. Long-term care insurance premiums are high and you can be denied or charged more for pre-existing conditions. For that reason, it's recommended to buy a policy well before you need it. However, make sure you can afford payments for the life of the policy. If you stop paying premiums, you'll lose coverage.
Your health is the biggest factor in qualifying for life insurance. That's why you shouldn't wait to buy a policy when you have a disability. If you want the best shot at getting approved and the lowest premiums possible, shop for life insurance while you're at your healthiest.
Image via Rawpixel