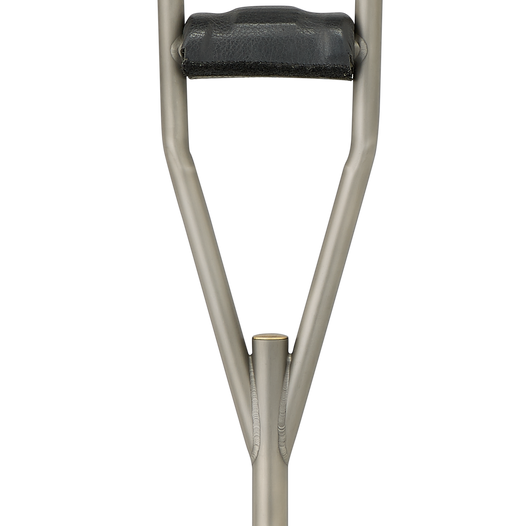 Approach the stairs and have your therapist stand by for safety until confident of abilities.
Keep crutches down on lower level and do not place upward on the steps. Push down hard on the crutches with your arms. This lifts the body upward.
Then, step up first with your strong leg to the first step....
Read now