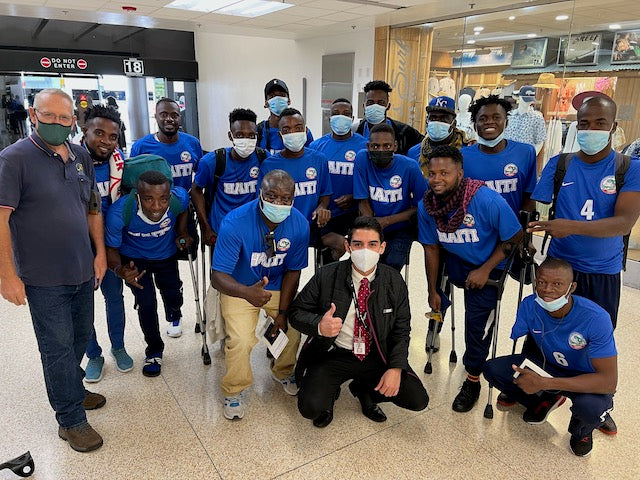 Team Haiti Qualifies for The World Amputee Football Federation 2022 World Cup!
The Americas qualifying round of crutch soccer matches just ended in Mexico.
These crutch soccer teams battle it out to earn the privilege of representing their countries at the upcoming The World Amputee Football Federation 2022 World Cup.
Haiti finished in first place, USA in second and Mexico in third. All three teams will attend the World Cup challenge being held this summer in Istanbul, Turkey. Hearty congratulations to all three of these talented and spirited teams. Here are a few highlights of Team Haiti winning their match 3-0 with Mexico. These clips give you a sense of the talent, agility and heart that these players display.  
We owe so much to everyone who has donated to this initiative!
Dr. Fred Sorrells speaks about the importance of our Peace Crutch Tip Project that donates our super durable Peace Tips to so many amputee soccer athletes around the world. Peace Tips help protect their upper bodies from the considerable pounding and strain caused by playing crutch soccer and daily activities.
The requests from many players around the globe have out-stripped our ability to raise funds to pay for Peace Tips modest manufacturing cost. Most crutch soccer players are amazed that one pair of Peace Crutch Tips can last them Four Years!
Please donate to our Peace Crutch Tip Project to effect enormous positive changes to so may deserving lives. Donations are Tax Deductible.