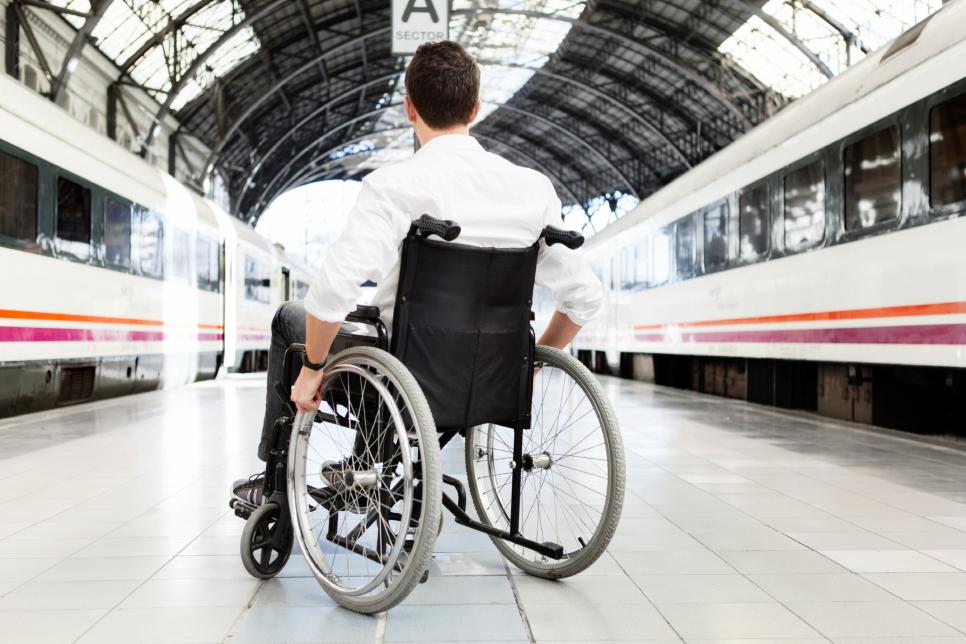 Traveling with a Disability: 10 Tips for a Smooth Trip
Traveling with a disability is completely possible. With a proper approach to planning and organizing, you can still visit any point on the map and feel comfortable - from Kathmandu in Nepal (you can read our Nepal travel guide for more information) to Croatian Istria by the Adriatic Sea. It is because, regardless of your destination, you need always to keep your needs in mind and prepare accordingly.
In this article, we will share ten tips to make traveling with a disability go smoothly. They range from using a specialized travel agent, arranging accessible accommodation and assistance while flying to carrying medical alert information, bringing enough medication for the whole stay, and replicating the home routine, among other things. Read on and have a nice vacation!
Choose a Specialized Travel Agent
Traveling with a disability can be very challenging. If you want to take the stress out of the planning and organizing, consider using a travel agent specializing in accessible travel. They are experts in knowing all about accessible transportation, important information on local facilities, medical insurances, and so on. Besides, many of them have themselves been through similar experiences and can offer you great insights into organizing a worry-free journey.
Arrange Accommodations With Easy Access to Your Room
If you need any help to get around, get ready for it before you even leave. A hotel that doesn't have a lift or an accessible bathroom will make your traveling experience much more uncomfortable. Thus, make sure to book the accommodation with an elevator and accessible room as far in advance as possible. It is also important to remember that the number of people and the type of assistance required will affect the availability of suitable accommodations.
Take a Medical Alert Bracelet or Necklace With You
You should always carry some essential information with you when traveling abroad - contact numbers of your travel companions and family members back home, important medical notes, medicine information, allergies, and so on. Such information should be easily accessible and visible in case of an emergency. A medical alert bracelet or necklace can be an excellent solution to communicate your condition without being overly obvious.
Make Sure There's a Bathroom Nearby
Even if you can use an airplane toilet, there should be at least one bathroom within walking distance from your seat on the plane. There's nothing more frustrating than having to go to the loo during the flight but not being able to find it.
Avoid Crowded Areas and Busy Streets
Any crowded area is likely to be challenging to negotiate with a wheelchair or walker. And any busy street is going to present you with plenty of obstacles to navigate around, such as parked cars, bicycles, doors, stairs, curbs, and so on. Keep these in mind when selecting places to visit on your trip. If possible, choose less frequented areas or destinations that are easy to navigate around in a wheelchair or with assistance.
Inform Your Airline About Your Needs the Flight
If you need any special assistance during the flight, inform your airline before booking tickets or checking in online. Remember to specify if you will need wheelchair assistance both at the departure airport and upon arrival or just on the plane itself. You can also get a note from the doctor explaining your condition and needs, just in case.
This will not guarantee that the airline will follow up on all of your requests, but it definitely helps choose one of the most convenient transportation means that will meet your needs.
Carry Extra Medication for the Whole Stay
In case of any unforeseen circumstances - delayed flights or lost luggage – you will be glad you brought extra medication along for the whole stay. It can be challenging to buy some medicines without a receipt or find pharmacies inside airports and in foreign cities, especially late at night or on weekends when pharmacies might be closed in some countries.
By bringing enough medication for the whole trip, you will not have to worry about anything like this taking place.
Replicate Your Home Routine As Much as Possible
If you have any daily routines - food habits, sleeping patterns, exercise regime, and so on - try to replicate them as much as possible while traveling, no matter how exotic your destination might be.
Being at home in a foreign place is very different from being at home in your hometown. Try to organize things in advance as much as possible so that you feel comfortable when traveling. Even if there are some differences from your usual routine (like eating out more often instead of cooking), you will still be halfway there.
Use Public Transport Whenever You Can
Requesting taxi services on arrival is a good idea only if you're not going to move much outside of the hotel or other destination locations for the rest of the trip. Otherwise, use local transportation whenever possible - buses, trains, trams and so on.
It not only helps balance out carbon emissions (and thus environmental impact), but it also helps dive into local life and build new relationships with locals, which might also come in handy while exploring new places or sightseeing.
Take a Break From Technology As Much as Possible
While traveling, try to disconnect as much as possible and enjoy the experience. Leave your laptop at home, don't carry your smartphone around all the time, and set aside some time for unplugging and relaxing. Digital detox will help you enjoy your trip to the fullest and be in the right frame of mind to absorb new impressions, discoveries, and ideas.
In Conclusion
If you follow the guidelines above, you can rest assured that your trip will be a comfortable, hassle-free experience. Traveling with a disability is not impossible, but it takes some extra thought and planning.  
But with a proper approach, you can still explore the world to your heart's content and feel completely comfortable. Hopefully, you will apply some of these tips and enjoy your new adventure to the fullest!