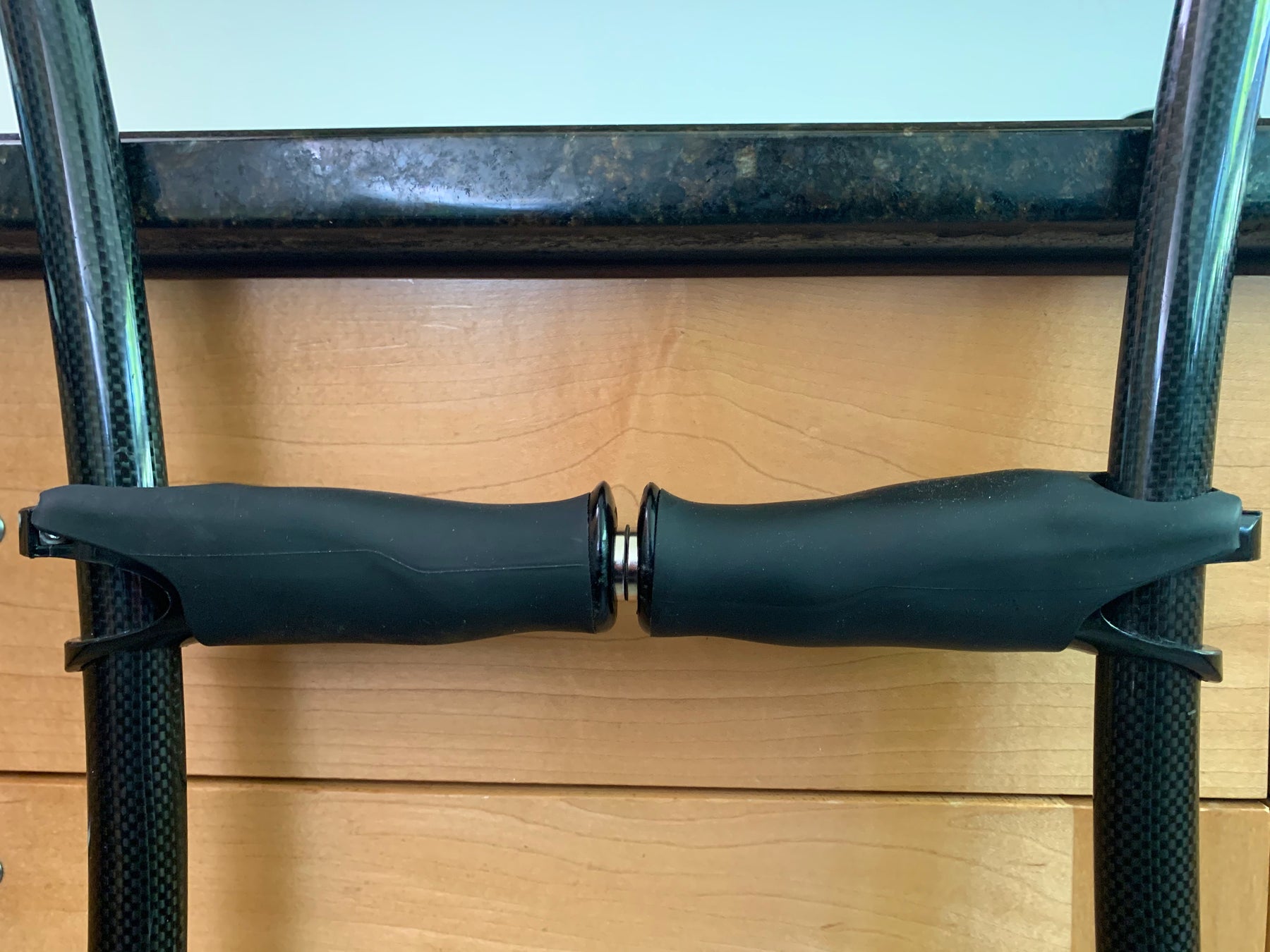 What goes up, must come down...or does it? New magnetic KissGrips!
Hi, this is Thomas Fetterman.
I recently developed a great little product that puts an end to a life-long complaint; when resting my forearm crutches against walls, countertops, or tables, they often slip and crash to the ground. When it happens in public, it is embarrassing. And it's always a hassle for me to pick them up. Our new Black Phantom hybrid crutches presented me with the opportunity to solve this nagging problem.
Black Phantoms are now my go-to daily crutches. They are very lightweight and comfortable. I work with Indesmed of Spain to combine Fetterman LiteStix Arm Cuffs and my Tornado Air Tips to their curvaceous carbon fiber tubular body and their patented handgrips. Indesmed handgrips are hollow. That has afforded me the ability to affix a strong Neodymium magnet to a rubber plug we press into the nose of the handle. For nighttime safety, I cover the magnet with a highly reflective sticker. When I bring the ends of the handgrips together, they kiss and lock the crutches into a very stable goalpost configuration. When I rest them on a countertop, table, or wall, they don't go crashing to the ground!
KissGrips are only available with the purchase of Black Phantom custom crutches.
Vertical into the future!
Thomas