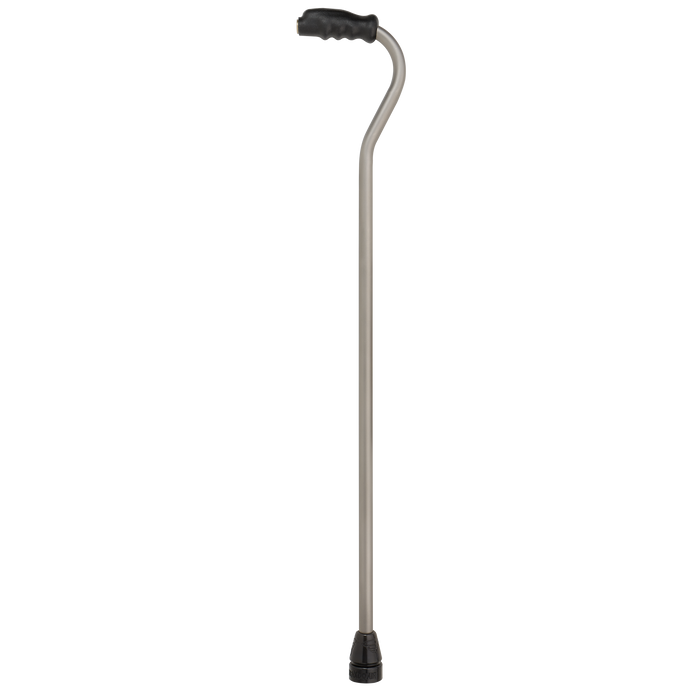 LiteStix Titanium Custom Cane with Ultra-Durable Tornado Rain Tip
Save

$-425.00
Free Shipping on all products within the continental US
My titanium custom made canes have the strength to hold a 450 Ib. person. Like my crutches, LiteStix Titanium Cane comes with Performance gel hand grips and Tornado Rain Tip. The offset puts your hand directly above the tip giving you more stability. Available in Natural Luster finish.

This handsome cane has a 10 year guarantee covering the titanium body and handle post.

To order, measure from the top surface of your hand grip where your palm rests to the bottom of the rubber cane tip.
Click for more tips about how to measure.
Please allow 4 to 6 weeks for delivery.