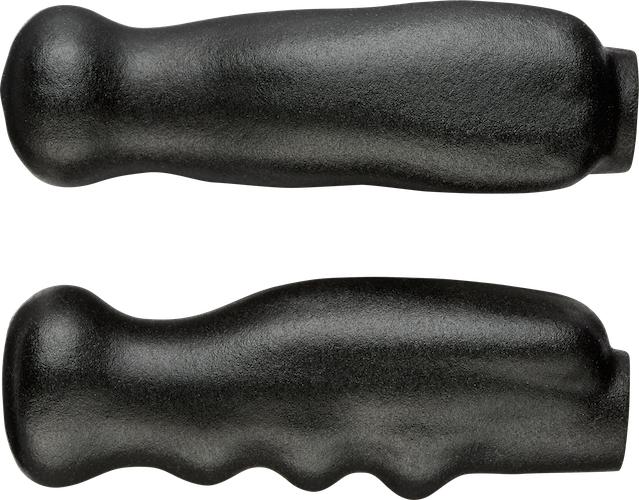 Performance Shock-Absorbing Gel-Filled Crutches Hand Grips Pair
Save

$0.00
Free Shipping on all products within the continental US
Performance Gel Hand Grips are shock-absorbing crutch hand grips that reduce fatigue and enable you to stay mobile longer.
These handgrips have a unique built-in shock absorbing system using the same Absorbalite™ gel inside my patented crutch tips. Inside this shell is the 1/2" thick shock absorbing gel pad. The weight-bearing surfaces of the grip stay static against your palms so skin sheer is eliminated and calluses are diminished.
Finger notches are sculpted into the bottom of the grip. Your fingers nestle between the notches reducing the amount of strength necessary to hold the grip securely. Performance gel grips are extremely comfortable, especially when combined with Tornado Tips or Performance Tips. By reducing "crutch shock" they will improve the health of your hands, wrists, arms and shoulders. The easy to clean exterior of the grip is made from a tough but pliable black PVC vinyl that has a pebbled texture for secure gripping. Performance gel grips come with complete installation instructions.
Fits 7/8" hand post
Item #: 458
Color: Black
Sold as a PAIR