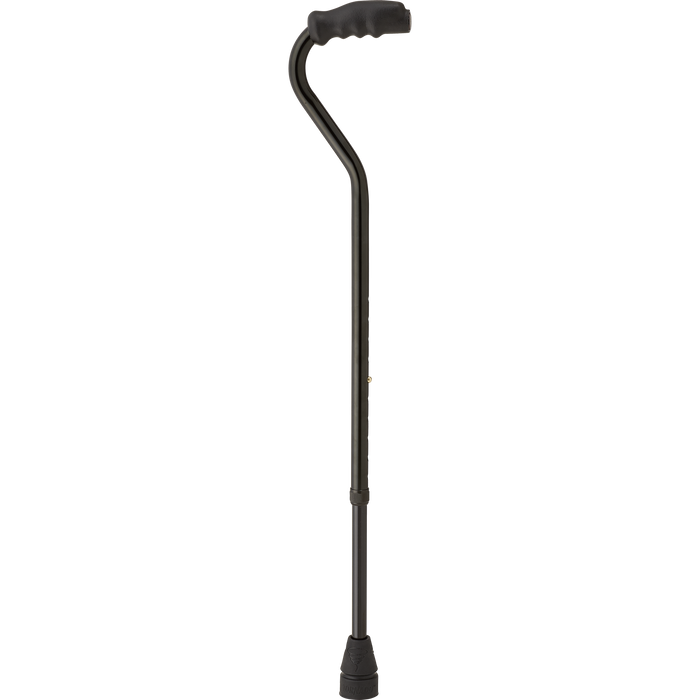 Presidential Offset Adjustable Aluminum Cane
Save

$-120.00
Free Shipping on all products within the continental US
The Presidential cane is an offset cane with our gel hand grip and crutch tip to provide superior stability and comfort.
When President Clinton was told he could downgrade from his forearm crutches to a cane, he requested that I make him a cane using my gel-filled Performance gel hand grips and Tornado crutch tip. As "Crutch Maker To The President" I surely couldn't turn him down! He was so pleased with his cane that I now offer it in my line. And of course I call it the Presidential Cane...who's an opportunist?
This quality adjustable aluminum offset cane is anodized black and has an anti-rattle locking collar. The offset puts your hand directly above the tip giving you more stability. This cane is extremely comfortable and will help protect your shoulder.
Adjustable from 30.25" to 39.25"
Item #: 925
Maximum user weight 200 pounds
Price is for ONE Cane