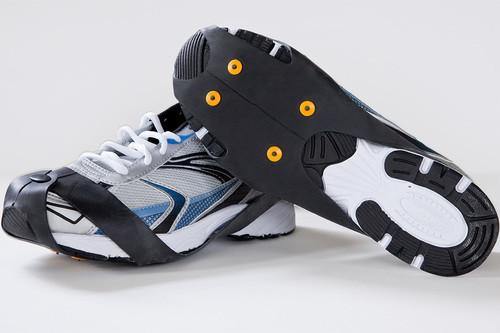 Spiky-Plus™ Pullovers for Ice & Snow Traction (pair)
Save

$-10.00
Free Shipping on all products within the continental US
Spiky-Plus fit over your shoes and have steel studs to give you traction on ice.
Spiky-Plus pullovers are widely used by Postal workers, winter joggers or anyone who prefers a safer way to negotiate ice and snow.
Spiky-Plus have cleats on both the ball and the heel of the foot for optimal traction, they fit over your existing shoes and boots. Available in three sizes: small, medium/large and extra large. Choose your shoe size.
Price is for a PAIR.