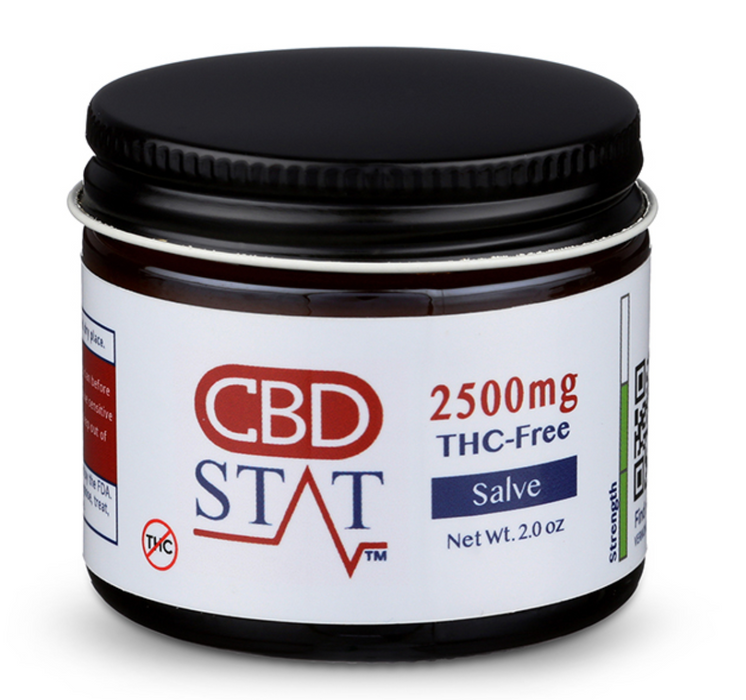 CBD Stat Massaging Salve: 4 Strengths
Save

$-59.00
Free Shipping on all products within the continental US
CBD Stat Massaging Salve is your secret weapon to bouncing back like a champ. Massaging Salve is an unscented comforting balm that packs a punch. Rub thoroughly into affected areas before bed or anytime and get ready to face the day. Amazing for massages as well as face, hand, and feet applications.
THC Free & cGMP compliant manufacturing.
Powerful CBD combined with unscented salve.

Proudly made in Springfield, Vermont.

2 oz.
FOR SALE IN THE UNITED STATES ONLY
Available in: 1000 mg, 2500 mg, 5000 mg, 7500 mg