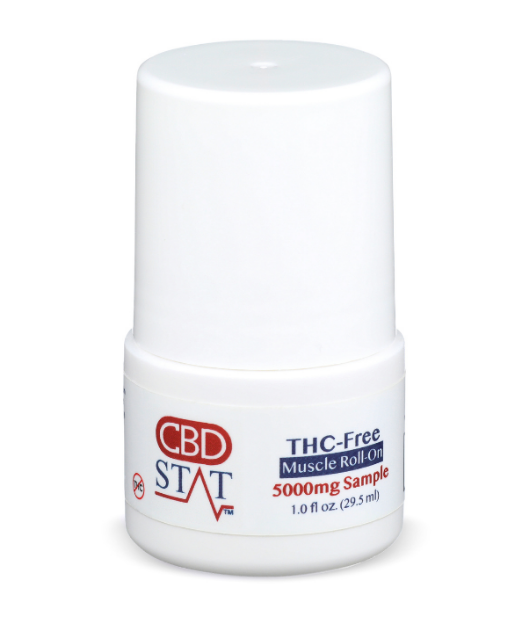 CBD Stat Muscle Roll On Mini / 5000mg
Sold out
Free Shipping on all products within the continental US
Get ready to bring our Muscle Roll-On with you on any adventure with the new Mini size!
Whether you're traveling for work, family, or fun, you can put stress to bed knowing the Mini Roll-On will have your back. Mini Muscle Roll-Ons are also a great way to sample the power of extra-strength 5000 mg! 

Extra Strength. Get ready to feel 5000mg of pure CBD power!
THC Free & Third-party tested.
Powerful CBD combined with a soothing icy sensation for a long-lasting effect.
Roll over shoulders, neck, back, or any area for instant ease.
FOR SALE IN THE UNITED STATES ONLY